I'd like to rush a FREE copy of my brand new book
to your doorstep, ASAP!
Secure
Checkout
Money-back
Guarantee
50,000+
Copies sold
Most Business Leaders want to...
The CEO of Prestige Leadership Advisors. Our mission is to facilitate leaders in becoming dynamic powerful communicators so they can significantly influence the world around them.
Communication with human beings should feel natural, not stressful!
As a professional, you're too smart to be unable to influence people. It shouldn't be that way.
Joe Yazbeck
Master Speaker, Master Trainer, Best Selling Author
Would you rather swim with sharks or... ?
According to research, the Top 4 Fears that human beings have are:
Heights
Death
Sharks
Public speaking
Three of those actually pose a physical or life-threatening danger. But one of them does not. Can you figure out which one that is?
And if you're a shark tamer and insist they are not violent mindless killing machines, we're not convinced!
Ok, let's get serious! The answer is of course: Public speaking. It is not dangerous, it can't kill you, but yet it is feared so. Why? Another question…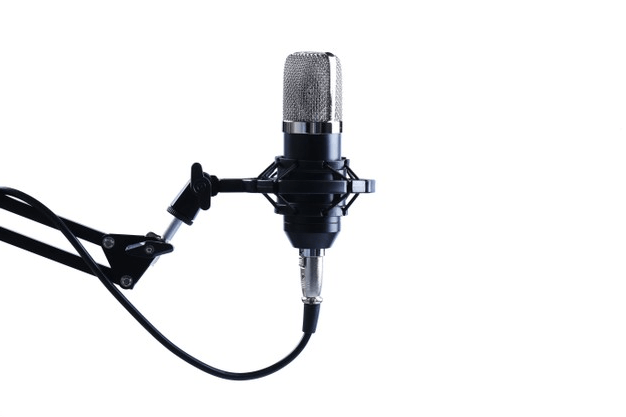 Did you know, nearly 75% of the population is believed to have a fear of public speaking?
That means, if you're reading this, there is a good chance you have this fear, to a greater or lesser degree.
An irrational fear of something non-dangerous, shared by the majority of humanity. Isn't that peculiar?
Well, fine, you might say! Man has many fears, some people are afraid of clowns, and they're able to live happy well-adjusted lives. What's the big deal?
If You Have a Fear of Clowns...
While a fear of clowns will have no lasting impact on one's life, save for being deprived of the joys of birthday parties at Chuck-E Cheese, a fear of public speaking has SERIOUS ramifications in your success in key areas of your life.
"But, in my life I don't even need to engage in public speaking!", you might say. You might say, "This doesn't apply to me, I'm not a public speaker".
On the contrary…
Entrepreneurs, start-up owners, executives, CTO's, leaders, and sales people who present on virtual or live events.
A fear of public speaking is an indication of a wider issue: problems with communication
And communication is connected to EVERYTHING in your life. A fear of public speaking can directly relate to:
Inability to own or command any room whether live or virtual
Failure to be expressive and assert yourself with people
Lack of confidence in closing presentations or meetings
Failure to speak up or unleash yourself when you must
Lack of persuasive influence to inspire or motivate others
Failure to prepare or organize a properly structured outline for any speech
Can you think of some times where your inability to close or persuade someone left you feeling dejected and disappointed in yourself?
We should not have this fear!
Whether it was a lost sale with a HUGE prospect; or making a terrible blunder at a board meeting, and losing an account, or worse, seeing someone harm another and not having the guts to speak out, we've all had moments when we wished we were able to assert ourselves and communicate what we felt in our hearts but were not able to say with our voices.
This can manifest itself in all parts of your life:
At a family function, feeling sheepish due to a family member who always dominates you
Trying to find a mate in a social situation and feeling inhibited to make a move
Trying to close a group of of prospects and losing them because you and your weak presentation
Assert your true presence

Your career advancement or your business expansion is held back because of your lack of speaking like a leader or executive
It shouldn't be this way!
Now, can you imagine, how happy you'd be with yourself if you could prevent that from EVER happening again?
Imagine closing a HUGE prospect with confidence, or absolutely owning a board room meeting, winning everyone's respect, or how about giving presentations like Steve Jobs, inspiring listeners with your ideas and your vision, changing hearts and minds, like an expert, and with NO FEAR.
Would your life be improved if you could do these things?
Well, the good news is, you don't
have to just sit there and
imagine it...
You can make it into reality.
And it starts with KNOWLEDGE and then TRAINING.
And we have both for you: No Fear Speaking.
No Fear Speaking is the...
#1 Book on Public Speaking in The World
Joe has trained over one MILLION people across dozens of countries.
One of the most popular books on public speaking in the world.
Joe's been delivering his life-changing discoveries for well over 30 years.
Who is 'No Fear Speaking' for ?
Business Leaders
Your associates look to you for stability and certainty, it is essential that you communicate in a way that shows that.
Public servants
You must positively influence a tremendous number of people.
Executives
You are running the show, and You need not just compliance but inspired loyalty. Mastering communication will help you achieve that.
Community leaders
Your followers turn to you for guidance, in good times and in bad. You are their rock. The better you can communicate the better you can help them.
Entrepreneurs
While you sell products and services, you really are selling ideas. The entrepreneur must be able to inspire and capture people's hopes and dreams.
Sales Executives
Improve your business development by creating presentations that create leads, qualified prospects and clients whether you are live or you're on camera.
THE public speaking expert
chosen by companies like these:
Our clients include well-known private and publicly traded companies.
I'd like to rush a FREE copy of my book
Like I mentioned before, this book is free. I'll pay for the book and all I ask is that you help me cover the shipping and handling cost and we'll send it anywhere in the world! If you would prefer to listen to the audiobook, I also have it for sale for a small fee once you put your details in below…
8 Languages
English, Russian, Slovak, Hungarian, German, Spanish, Czech, and Chinese.
18 Countries
Across Europe and Asia, Joe has transformed lives with his training in over a dozen countries.
+4000 Seminars
Joe just doesn't train you at his seminars, he transforms you. Attendees always remark how his training was life-changing.
"I read 'No Fear Speaking' on a flight to California to deliver a sales training boot camp. Your book drastically changed my delivery style and I got rave reviews from my clients on the workshop. Thank you for making it simple to implement perfect steps to make my lectures better than ever."
I'd like to rush a FREE copy of my brand new book
to your doorstep, ASAP!
Secure
Checkout
Money-back
Guarantee
50,000+
Copies sold
Learn the secrets to speaking
Unleashing YOU and your message
Get the book
This is the easy part. It's free! We just ask you to pay for the cost of shipping and handling, order No Fear Speaking on this page!
We ship it
We mail your book within 24 hours of your order. Please allow 5-10 business days. An e-book version is also available at checkout if you want it NOW!
You Read it
Now you need to invest in yourself to start getting fully informed on the subject, and take your first step towards: No Fear Speaking
"I believe that every person brings something unique to the world."
Here's what you might be thinking…
"There is no successful process"
How do I know I will get results? Joe doesn't only talk the talk but he walks the walks.
Joe's process gets results. For over 30 years Joe has mentored heads of state, CEOs of major corporations, high-ranking military officers, best-selling authors and entrepreneurs.
Joe's students praise him for teaching them how to have a vision and motivate people to follow it, how to grow their businesses, and how to significantly influence the world around them.
We understand. It takes a leap of faith to invest your hard-earned money into something that you're not sure will actually give you a return on your investment.
But ask yourself this, for the price of this book, does the risk out-weigh the potential reward of becoming a No Fear Speaker?
"The result was not worth the money"
"I've never heard of you"
Aside from being the author of the acclaimed best-selling book "No Fear Speaking" which is published in 8 languages, Joe has delivered thousands of professional communication training in over 16 countries and has helped major global public figures achieve success in business and public service.
Claim Your FREE Book Now and
Bonus #1: Quick Reference Guide ($19 Value)
Bonus #2: 30 No Fear Speaking Tips ($19 Value)
Bonus #3: Speech Preparation Tips ($79 Value)
Bonus #1: No Fear Speaking - Quick Reference Guide
This reference guide is incredibly handy for speakers familiar with Joe's "No Fear Speaking" book who want to have all the major speaking points at hand on the podium, or in preparation for their appearance. The guide contains a complete collection of charts, tables, tips and illustrations compiled from the book. An easy to search summary of all the key elements of presentation tools condensed together in one reference guide.
Bonus #2: 30 No Fear Speaking Tips
THE FOLLOWING THIRTY TIPS are a distillation of the key lessons contained in Joe Yazbeck's bestselling book "No Fear Speaking". Feel free to review them anytime you have an upcoming speech or presentation and use them as a reference guide. As long as you keep these tips and guidelines in mind, you'll have no trouble living up to your role as a No Fear Speaker.
Bonus #3: Vital Steps to Speech Preparation
IN ORDER TO SUCCESSFULLY prepare for a speech, you must answer at least three major preliminary questions. If you don't know the answers to these three questions, then you're at serious risk of not hitting your target.
Claim Your FREE Book Now and
Success Stories from Our Readers
David J. Scott, Retired Major General, USAF
Forty years ago I received a book titled Tongue and Quill in the processing line of the US Air Force Academy. We were told anything we needed to know about effective communication was between its covers. It remains the definitive reference for USAF officers today. Loaded with wit, humor, and insight, No Fear Speaking challenges T&Q as the ultimate guide for speakers struggling to master the art of reaching an audience.
Bill Lenahan, Former CEO, Cingular Wireless and Bell South Wireless
Joe Yazbeck's book No Fear Speaking is essential for anyone who wants to deliver effective speeches. It is a road map to success. Yazbeck's experience as a master speaker comes through with his multiple lists of what to do and what not to do, and his constant reminders of preparation and practice are the hallmarks of great speech making. Follow his formula and you will present great speeches!
Mario E. Torres-Leon, MD , Co-Founder and President, The Thrive Doctors
In "No Fear Speaking", Mr. Yazbeck makes it his mission to demystify what it takes to be a great speaker and leads the reader by the hand in the journey of becoming one. He is masterful at distilling the essence of what makes a speaker great. Nevertheless, his true genius lies in his capacity to communicate and educate through the book how to conquer the fear of public speaking, become an impactful communicator and ultimately become an influential leader. This book is truly a refreshing game changer! Thanks Joe!
Tony Michaelides, former publicist for U2, David Bowie, Whitney Houston, Peter Gabriel, Bob Marley, Genesis, The Police
In No Fear Speaking, Yazbeck's easy-to-comprehend approach is both thorough yet laid-back. He offers tips that truly benefit us rather than batter us round the head to drill the message home. His tips are pure gold.
Steve Hayes, Attorney and Social Advocate
I was very fortunate to be given a copy of Joe Yazbeck's No fear Speaking. I have been a guest on hundreds of radio shows and dozens of television shows, and have spoken countless times to groups as large as 3,000 people...
Ronald Joseph Kule, Author
The timid wallflower becomes the mouse that roars under Joe Yazbeck's experienced, guiding tutelage. The author's chapters embrace with clarity not only speech delivery, but also the vital off-air, off-stage preparations necessary...
For about three years I found my dental practice being suppressed by senseless and false allegations of Medicaid fraud...
Juan D Villareal, Owner of the largest
dental practice in Texas
"I had a hard time getting my viewpoint across to the audience and it took so much effort that my presentations came across nervous and tense. I had so much to say and I felt I often confused the public in my presentations.
For about three years I found my dental practice being suppressed by senseless and false allegations of Medicaid fraud and our income was frozen with a payment hold of millions of dollars. Knowing that we were innocent, we decided to fight back and it automatically increased my urgency to speak out and counter these false allegations. I started going around and meeting legislators In key committees related to health care and I made myself known.
Knowing that I had to improve my public speaking, I came across Joe Yazbeck's book 'No Fear Speaking' Since reading the book and doing the drills along with being personally coached by Joe on his Leadership Communications Program, I have used these principles in my everyday life with dramatic changes. I have learned how to set the subject and introduction, how to use different methods of getting audience's participation such as the use of rhetorical questioning with myself as the speaker, varying my tone of voice and becoming animated in my presentations.
His best-selling book and his incredibly effective coaching, without doubt, helped me lace these false allegations addressing legislators in court with the truth, resulting in a big turnaround and thus restoring justice and bringing to those who really violated the public trust to face criminal charges. Without Joe, this miracle would not have been possible.
Since doing Joe's Leadership Communications program, everything I have been involved with has really made a huge difference. Whether it was at staff meetings, talking to executives, presenting a seminar, speaking to legislators and to those within my sphere of influence, I have been able to make a bigger impact with less words by having a much better intention and command behind it to get my point understood by the other parties.
I greatly appreciate Joe's coaching and training; so many things in my life have turned around In the direction that was intended since we began.
My utmost respect and gratitude to Joe Yazbeck and for his very successful public speaking leadership program. "
This will be your new super power
It all starts with knowledge. The more you know, the more you will be able to do. Before you can do a push up, you first have to know how to do one. Let's get you this knowledge.
People invest in themselves often with possessions but seldom with knowledge and skills. You can give yourself a better future by making yourself a better person today.
Don't wait 'till New Years
The time to invest in one's self is always now and never later. There are always things coming up in life to pull one's attention away, don't let that happen. Act while you're hot!
I'd like to rush a FREE copy of my brand new book
to your doorstep, ASAP!
Secure
Checkout
Money-back
Guarantee
50,000+
Copies sold
Now Available in 7 languages, with more to come:
*No Fear Speaking retails for $24.95 but we bought it for you! We just ask that you pay for shipping/handling to receive it [just $19.95 intl]. Your information is secure and will not be shared.
Secure
Checkout
Money-back
Guarantee
50,000+
Copies sold